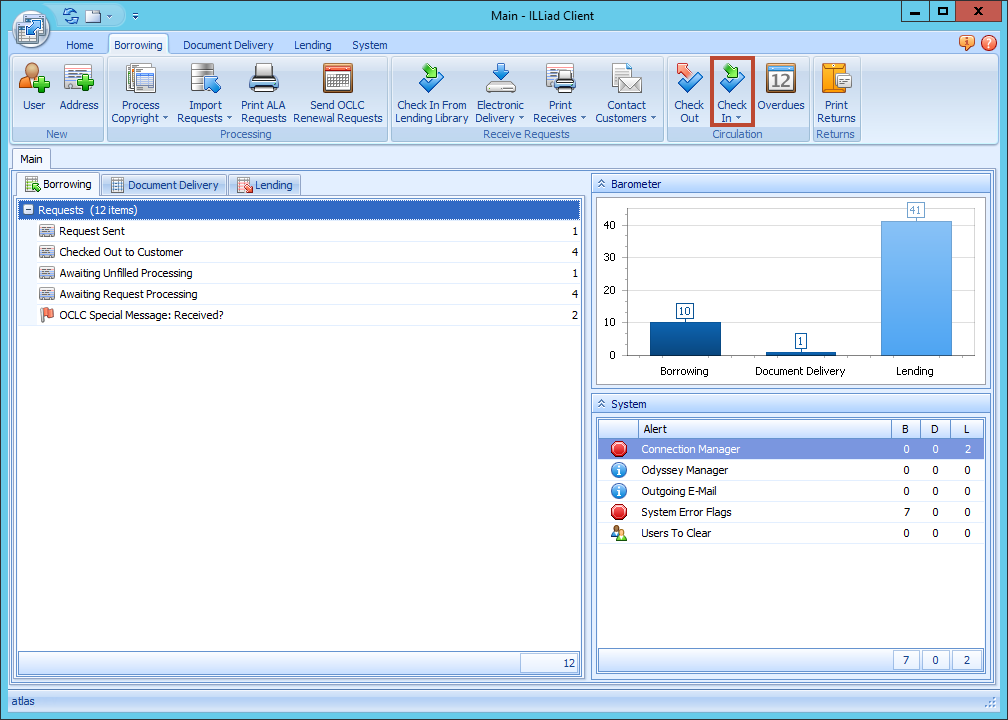 Checking the Item In
You can check items back in from your customers using the Batch Process: Check Item In form. This will allow you to quickly check in one or more items at the same time as well as print shipping labels and slips. Checking an item in updates the status to Request Finished. After the item has been checked back in from the patron, it is ready to be returned to the lender.
From the Borrowing ribbon on the Main screen, click Check In. This will open the Batch Process: Check Item In form.
Locate the item by scanning or entering the Transaction Number or by searching for the transaction.
The transaction will be added to the process queue. To remove it from the queue, click Remove Item.
Once you have added all items to the queue, click Process Queue.
All items in the queue will be routed to Awaiting Return Label Printing.
If you want the items to be checked out automatically when you scan or enter the Transaction number, click Auto Process.
Once the item is checked in, you can print the return labels.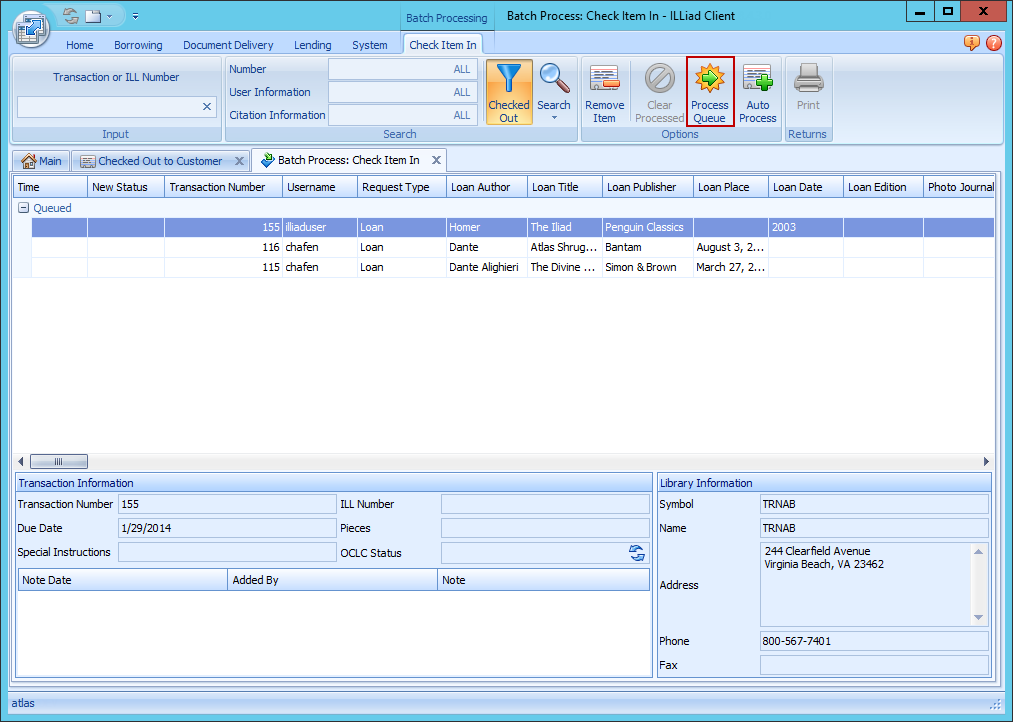 If the transaction has multiple pieces associated with it, a pop-up message will display to verify you have all of the pieces. If you have all pieces, click Yes and the item will be checked in.
Locating the Transaction Record
There are three methods you can use to locate the transaction record to check an item out:
Scan the Barcode on the Printed Label.
Manually enter the Transaction Number in the Transaction or ILL Number field and click Enter.
Search for the transaction records using the Search box.
If you do not know the transaction number, you can search for a request from the batch processing screen using the Search box located on the ribbon. Search results will display on the Search Results tab, visible on the bottom left of the grid. Locate the correct transaction from the search results and double-click. The transaction will be added to the Batch Processing queue.
Continue Reading
| | |
| --- | --- |
| Previous Step: | |
| Current Step: | |
| Next Step: | |