You can customize your grids by adding and removing columns in the grid layout. Staff with layout customization permissions can add additional fields to a grid using the Column Chooser feature. All staff users can remove columns from the grid layout.
The Column Chooser
The Column Chooser customization box stores columns that are not included in the grid by default. To open the Column Chooser, right click on any column header and select Column Chooser.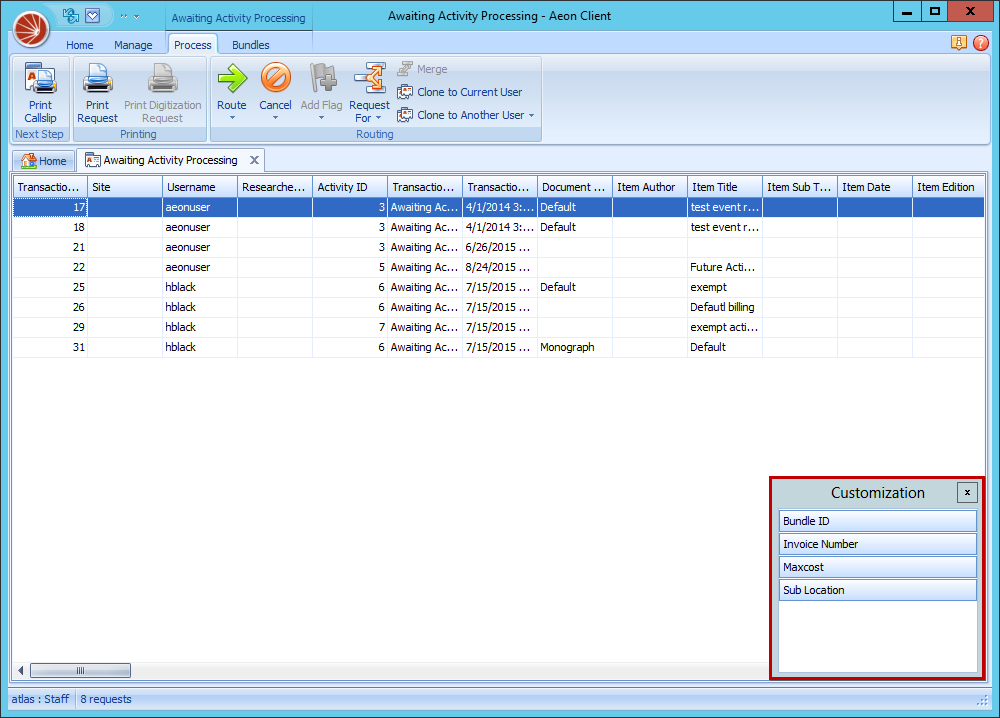 Adding Columns
Columns not displayed in the grid, either because they are not there by default or they have been removed, can be added to the grid layout. To add a column to a grid:
Right-click a column header and choose Column Chooser. The Column Chooser opens.
Click and drag the columns you wish to add to the column header row of the grid.
Drop the column header where you want it to appear in the grid.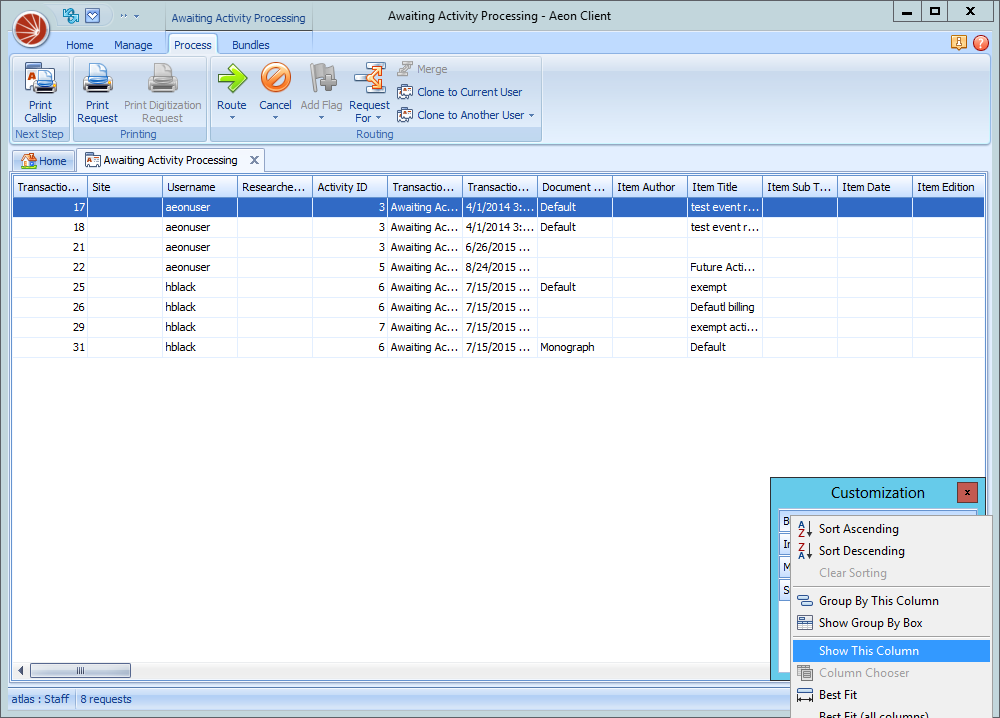 Removing Columns
There are three ways to remove a column from a grid:
Right-click the column header and choose Remove This Column. It will move into the Column Chooser even if it is not open for you to see.
Drag the column down onto the grid until a large X appears.
Open the Column Chooser and drag the column into it.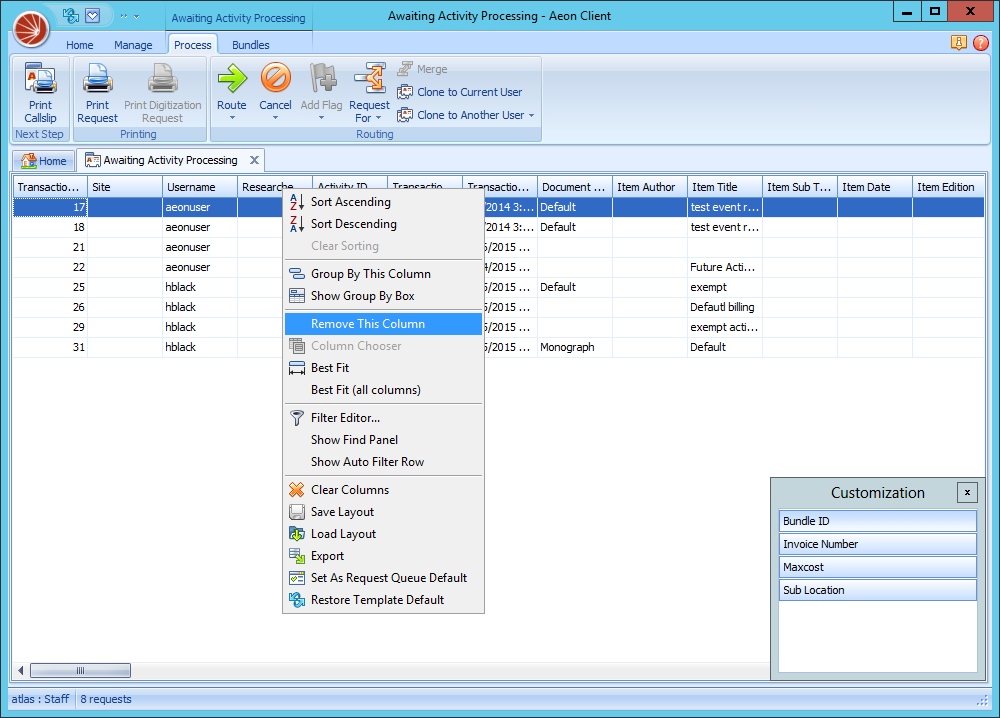 Clearing Columns
To remove all columns, right click on the column header row and in the Customization Tool click Clear Columns.
Note the Field Chooser Box in the lower right corner of the form. All of the columns that were removed are available there.