You can email a researcher about a submitted request using a variety of templates that you configure in the Customization Manager. You can send an email to a researcher about a request they have submitted at any time by choosing the E-mail ribbon at the top of any request form. You can also send status specific emails about a request from the Requests tab of the User Information form. Users receive notifications to their Aeon account when emails about requests are sent from the client. They can also subscribe to receive their notifications by RSS feed.
New Email Options
By default, simply clicking the New E-mail button will open a blank email template with the researcher's email address filled out. You can also select a specific template from the drop-down list to begin with a pre-formatted email that you can edit.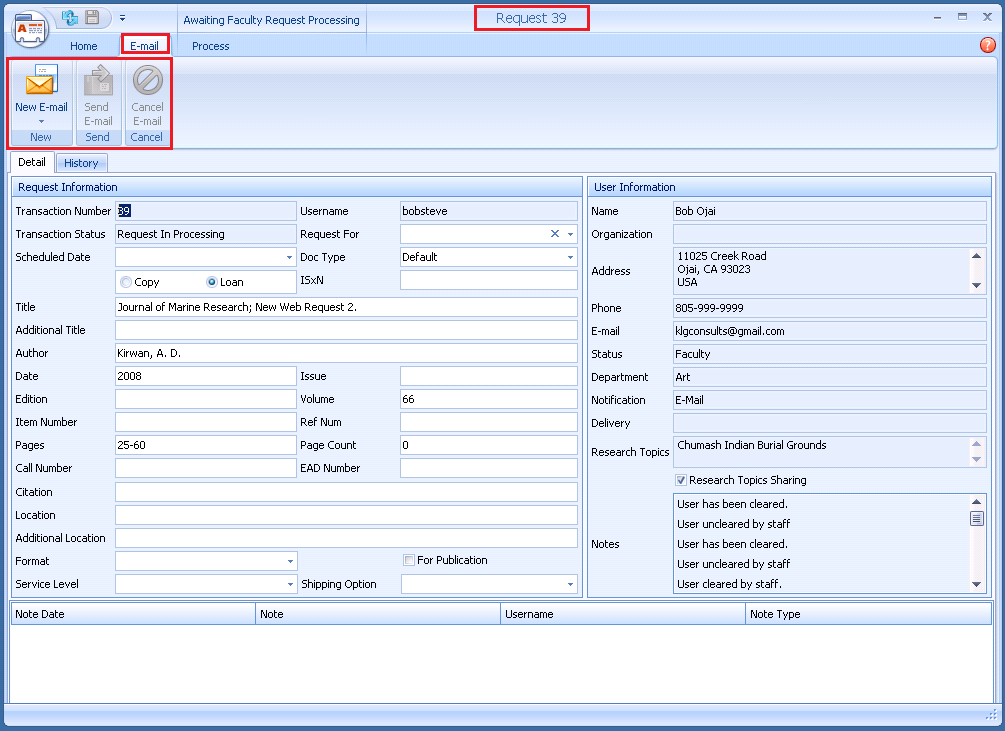 Editing and Sending the Email
Once you've clicked the New E-Mail button or selected your template, the Email ribbon and template are displayed. After editing the email, if necessary, simply send it by clicking the Send E-mail button in the ribbon. Clicking the Cancel E-mail button will close the email without saving or sending.