Individuals who are not registered in the Ares system can be designated as Authorized Users on a course by course basis. This allows the user to access course information once they have created an account in Ares. Instructors, Full Proxy Users, and Course Proxy Users can add Authorized Users to a course using the LibraryID number.
If the course does not require a course password to register and if at least one user is listed in the Authorized Users list for that course, any user wanting to add the course must also be on the list. Users not on the Authorized Users list will see an error message stating that the course requires prior authorization to register. The Authorized Users list cannot be used If the course requires a password to register because the password feature will override the Authorized Users list.
Adding an Authorized User
From the Main Menu, click on the course for which you want to add an Authorized User.
In the Instructor Course Tools (or Proxy Course Tools) menu on the left, click Authorized Users.
In the Add Authorized Users box, enter the LibraryID number for the student you want to designate as an Authorized User.
Click Add Authorized Users.
The user is entered into the Authorized User table.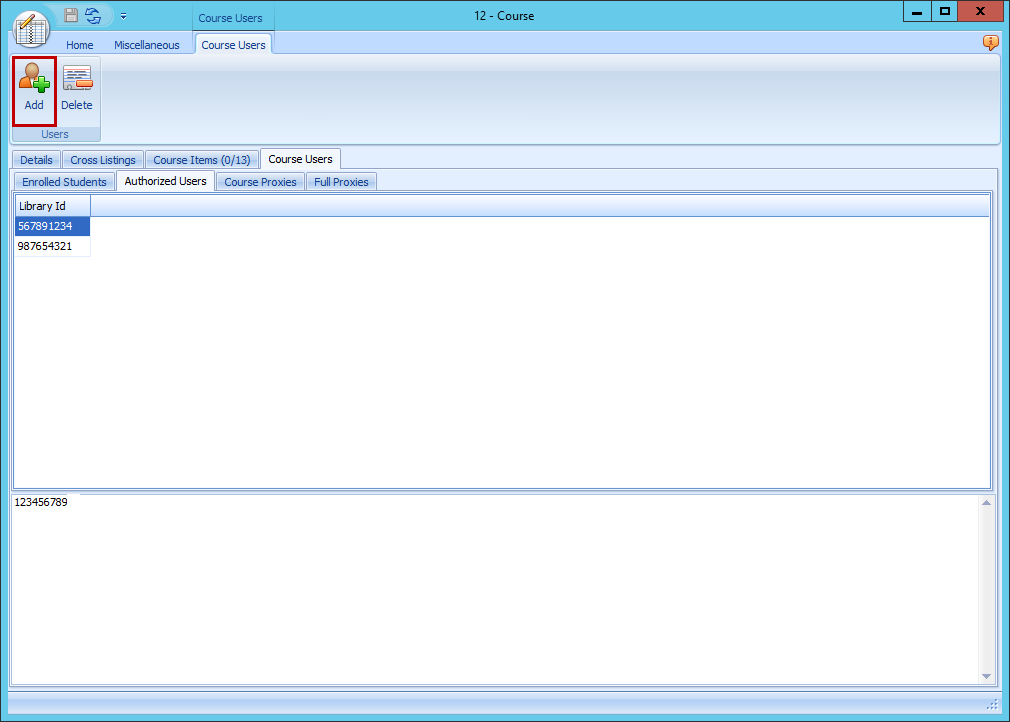 Deleting an Authorized User
To remove Authorized Users, enter the Student ID number(s) in the Remove Authorized Users box.
Click Remove Authorized Users.
The users are removed from Authorized User status.