| | |
| --- | --- |
| Product | ILLiad |
| Version | All |
| Ticket | N/A |
| KB Permissions | Public |
Question
As an ILLiad user, can I send and receive documents electronically to and from non-ILLiad resource-sharing partners?
Answer
YES! When you receive a borrowing request in ILLiad Lending from an OCLC member library that does not use ILLiad/Odyssey you can still lend electronically using regular Odyssey/Electronic Delivery processing workflows. When you select Mark Found Scan Now during processing, you'll see that Odyssey sending is grayed out but Article Exchange sending is enabled.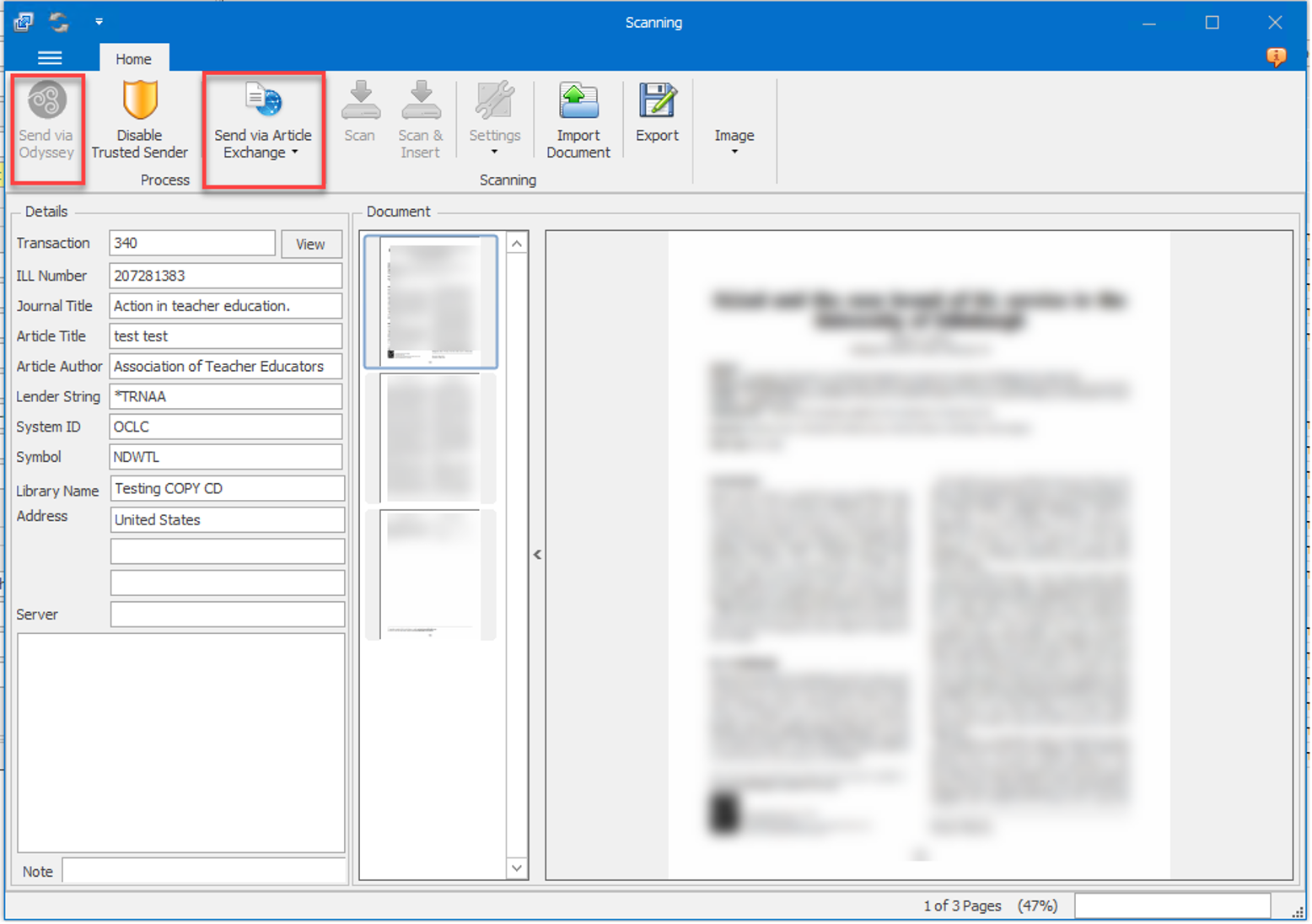 If you have borrowed from a non-ILLiad library that supplied via Article Exchange, you'll see on the ILLiad Borrowing Electronic Delivery processing form that the Deliver button is enabled (see picture below) and ILLiad understands that Article Exchange supplied this document allowing you to provide to your patron. If you have Odyssey and Article Exchange Trusted Sender enabled for the lending library the document will automatically be processed and delivered.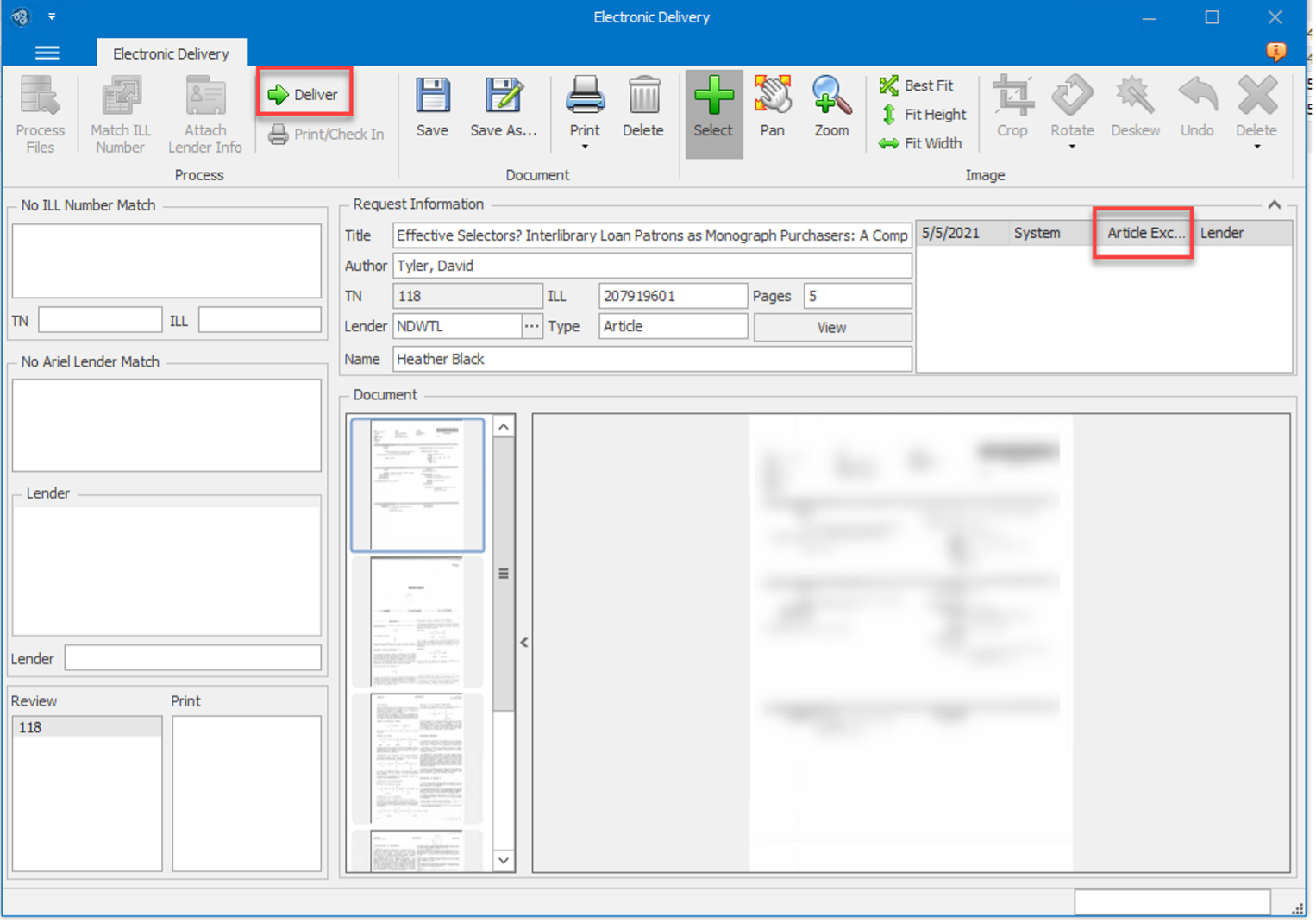 Question
As a non-ILLiad resource-sharing participant, can I send and receive documents to and from ILLiad libraries?
Answer
YES! You can lend items electronically to ILLiad libraries using Article Exchange and ILLiad libraries will be able to receive and process as shown above. Below is an example of what a WorldShare ILL non-Odyssey library will see after an ILLiad library fills a request for the OCLC member library. When an ILLiad library fills the request, WorldShare ILL will show the Article Exchange link and download credentials in the request as pictured below.

Tip! Be sure to set ILLiad's "SendArticleExchangeonOdysseyFailure" Customization Manager key to "Yes" as a safety net.
Note: Tony Melvyn at OCLC and Stephanie Spires at Atlas tested exchanging documents between ILLiad and non-ILLiad libraries successfully to confirm the above information.