In addition to the OCLC interactivity already discussed, the ILLiad Client can access OCLC from several locations within the Client.
The OCLC Policies Directory
As we have seen, the OCLC Policies Directory is accessible from the Borrowing Processing Ribbon on the Request Form and the System Ribbon on the Lender Selection Ribbon. The Policies Directory is also accessible from the System Ribbon on the Main page of the ILLiad Client.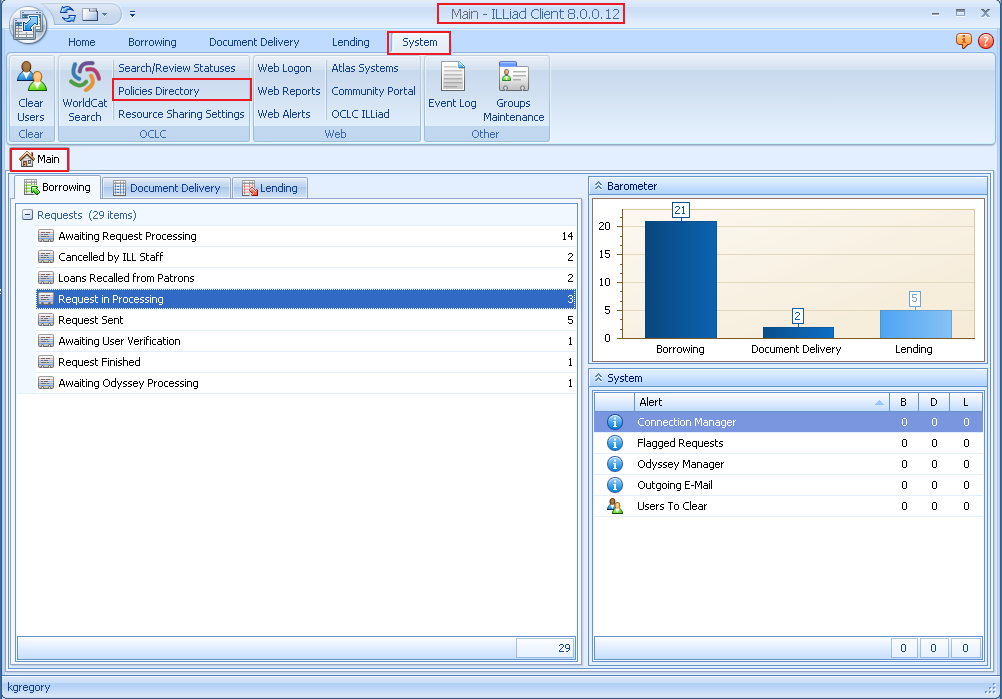 The OCLC Request Form
Selecting the Show Request option from the OCLC Ribbon on the Request form will display the OCLC Request form.
Viewing the Work Form Tab
The Request form opens displaying the Work Form tab showing General and Bibliographic information for the request as well as the Borrowing and Lending information.
If the ILL Number is Not Found in OCLC
If the ILL Number is not found in OCLC, you will receive a message indicating this.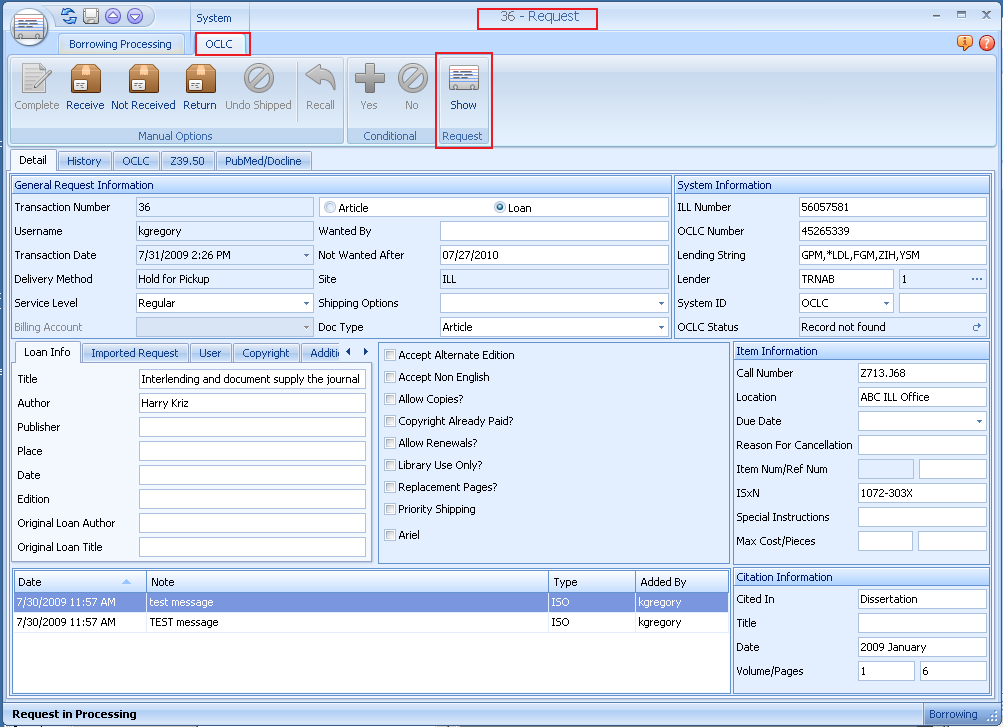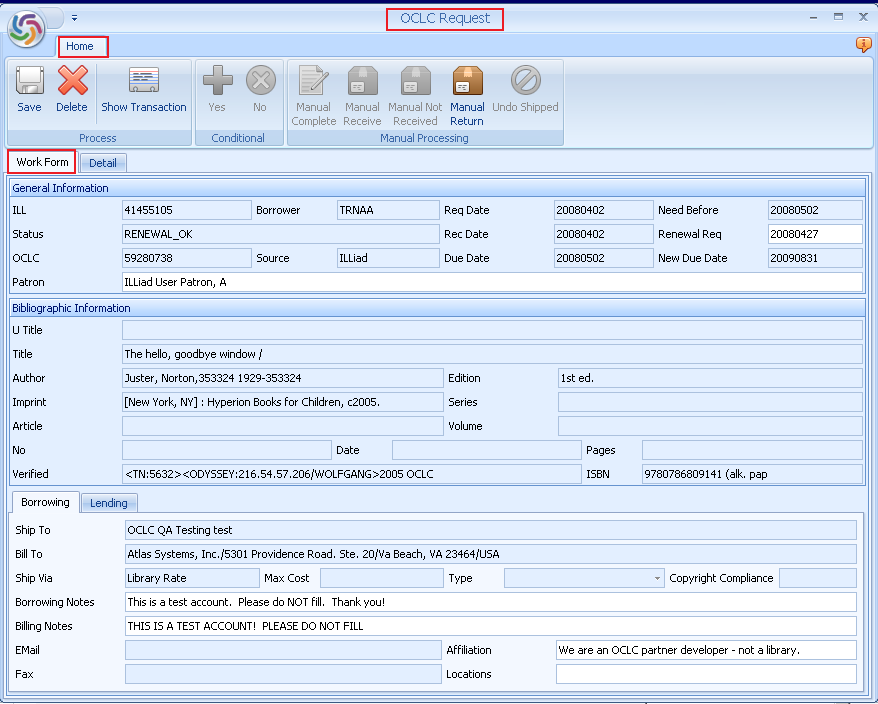 The Details Tab
To view further details for the request from OCLC, click the Details tab. This will display all of the OCLC fields and their associated values for the selected transaction in the order specified in the OCLCRequestFieldDisplayOrder table. The cells on the Detail tab of the OCLC Request form now have selectable text to allow you to copy certain portions of the information if you should need to do so.
This order may be changed in the Saved Field Request Order form, located under the Resource Sharing Settings icon, which is accessed under the System ribbon on the Main page of the client.