As of Aeon 5.0, blackout dates can be configured within the Customization Manager in addition to the scheduled-date.js.
In order to utilize the scheduled closures feature in the Customization Manager, you'll need to replace your current scheduled-date.js with the new scheduled-date.js file in the Aeon 5.0 default webpages.
The scheduled date calendar allows you to select dates, add a description, and choose if the event should reoccur every year.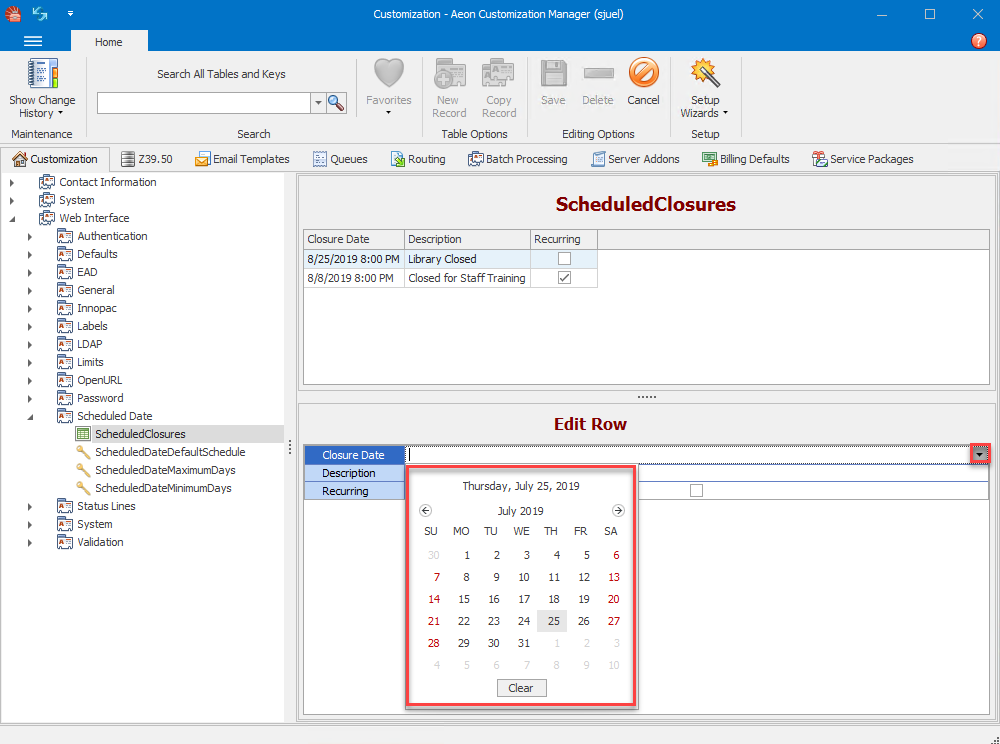 When a patron logs into the web, the request form will black out the date so the user can't select it from the calendar.