All new staff users are assigned a default Aeon password when their account is created and permissions are established in the Staff Manager. Staff passwords can be changed in the Client by using the Change Password button in the Aeon Icon. Staff passwords can also be changed in the Staff Manager.
Changing a Password
The staff user must be logged into the Client in order to change the password. The new password is saved to the database and allows the staff user to log into the Client, the Customization Manager, and Staff Manager, provided they have the necessary access permissions.
Click on the Aeon Client icon at the top left of the page.
Click on the Change Password button to open the Change Password form.
Enter the new password in the New Password and Verify Password fields and click OK.
A popup window appears to let you know the password has been changed.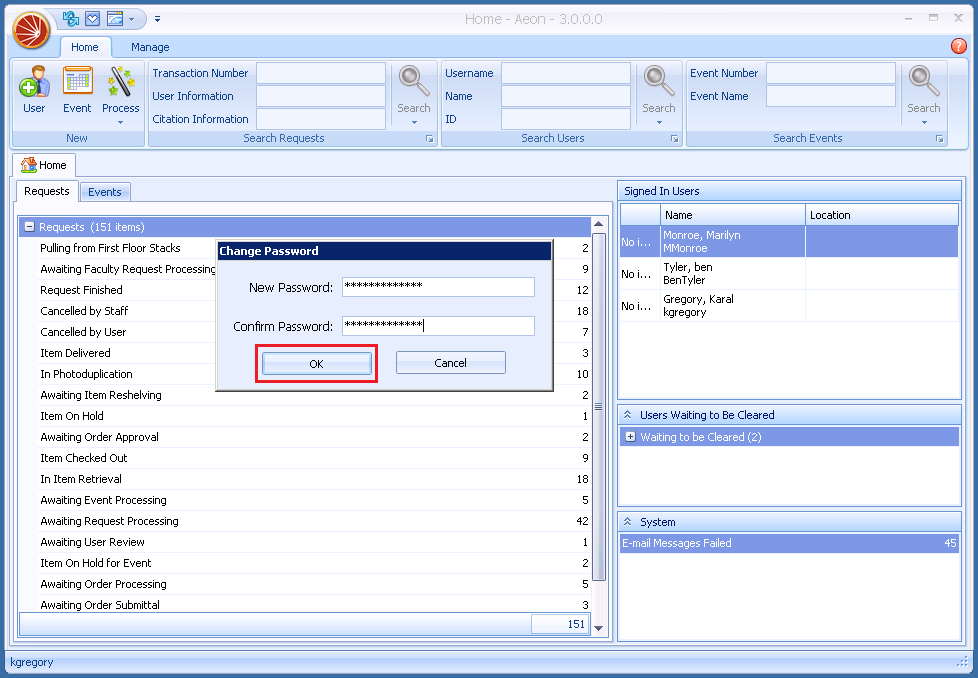 The password you use to log into the Aeon Client, Customization Manager, etc. may be different from your password to log into the Aeon web interface.