From a request form, click on the Send E-mail button.
Choose the email you want to send from the dropdown list. Note that the name of the Email Routing rule is displayed, not the email template name.
The email template will appear. Edit the text if needed.
To route the request to the status specified in the Email Routing rule, check the Change Status on Send box.
Click Send to send the email.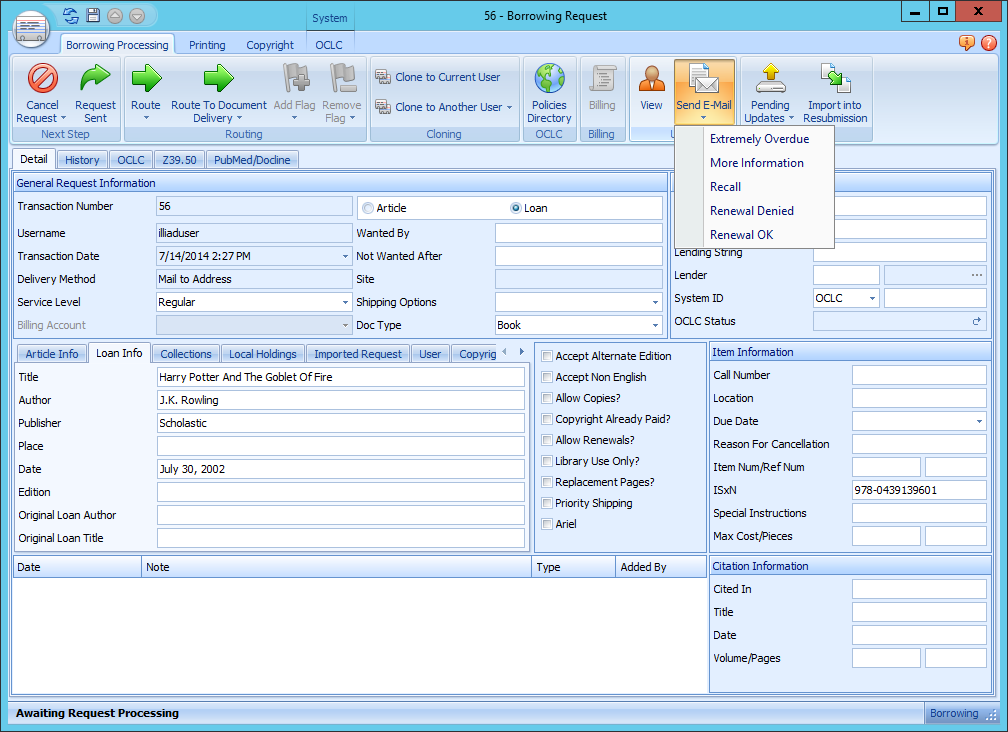 The list of emails that appears will only be emails associated with that process type. For example, if you open a Borrowing request and click the Send Email button, only emails that you specified as Borrowing (in the EmailRouting table) will appear.