The first time you print using a Word template, ILLiad will display the Printer Settings form to confirm your future printing options for that template. You can specify:
If you want to view the merged document before it is printed.
The default printer you want to use for the template.
Whether you want to view the Printer Settings form each time you print using the template.
Whether you want to specify a sort order or filter string for the document you are printing.
If you chose not to view the merged document it will print automatically when you click the Print button. You can also access and change these print configurations for your documents within the ILLiad Client at a later time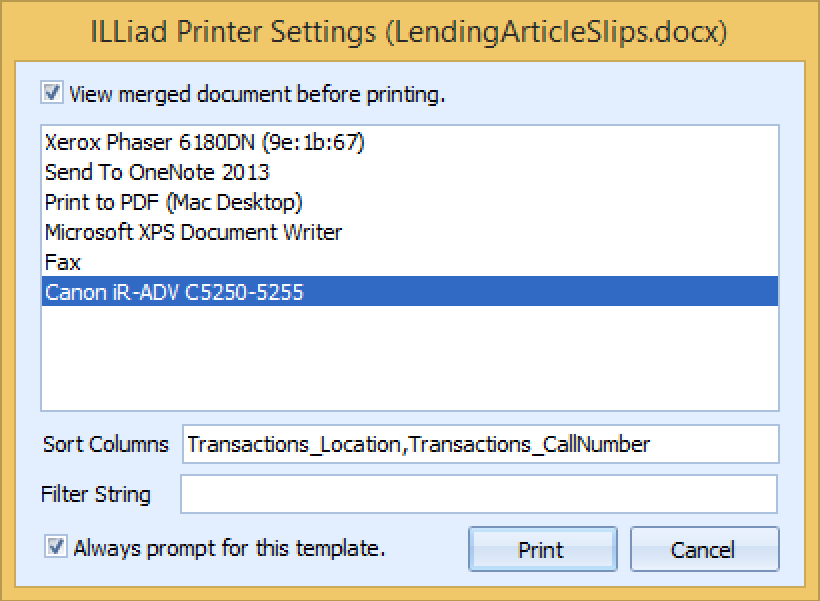 Changing Your Print Settings
You can view and change future template printing options manually on the Print Configurations form.
Click the ILLiad Icon and choose Printer Setup. The Print Configurations window opens.
Change the Printer, Edit, and Prompt settings and click the Save icon.
If Edit is unchecked, the word template will not open for viewing and editing.
If Prompt is unchecked, the Printer Settings form will not display when you print.
These settings are stored on the local machine and not in your staff user profile, because the printers available on each workstation may be different.
The saved setting are now your default settings for printing your documents.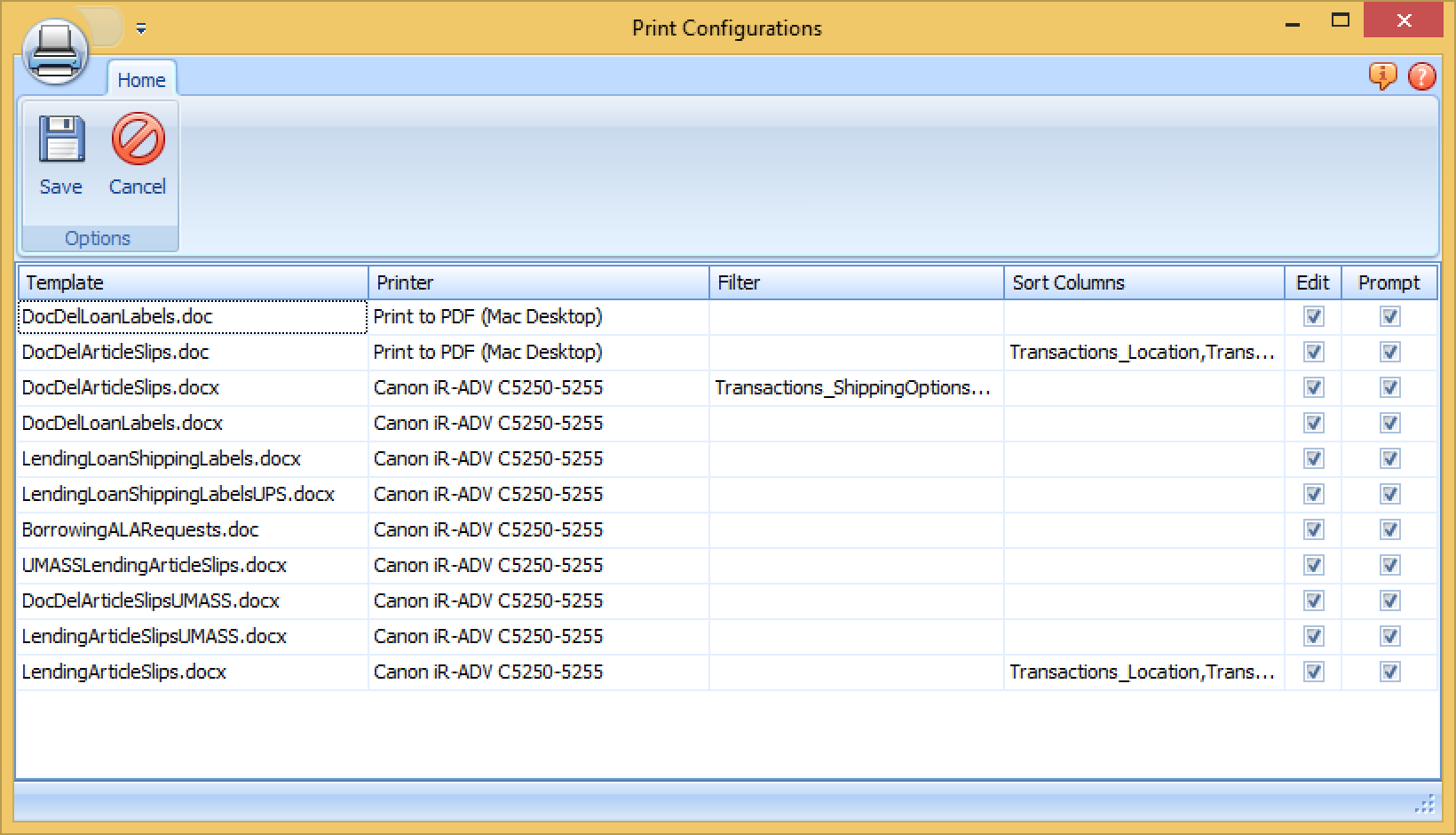 Viewing Print Documents in the Client
If you select to view the document before printing, the Word template will open when you click Print on the ILLiad dialog box. You can then view and edit the document specific to your print job, and make any needed changes. Print the document using the Word print commands.