The ILLiad Customization Manager will let you set up and customize your ILLiad system. When you launch the ILLiad Customization Manager, you will be prompted to log on. Enter your username and password, and then click OK or hit the Enter key.
Access to the Customization Manager is controlled by the Yes/No value set in the CustomizationManagerAccess field in the Staff table. These values may be set using the Staff Manager by an existing user with the appropriate permissions.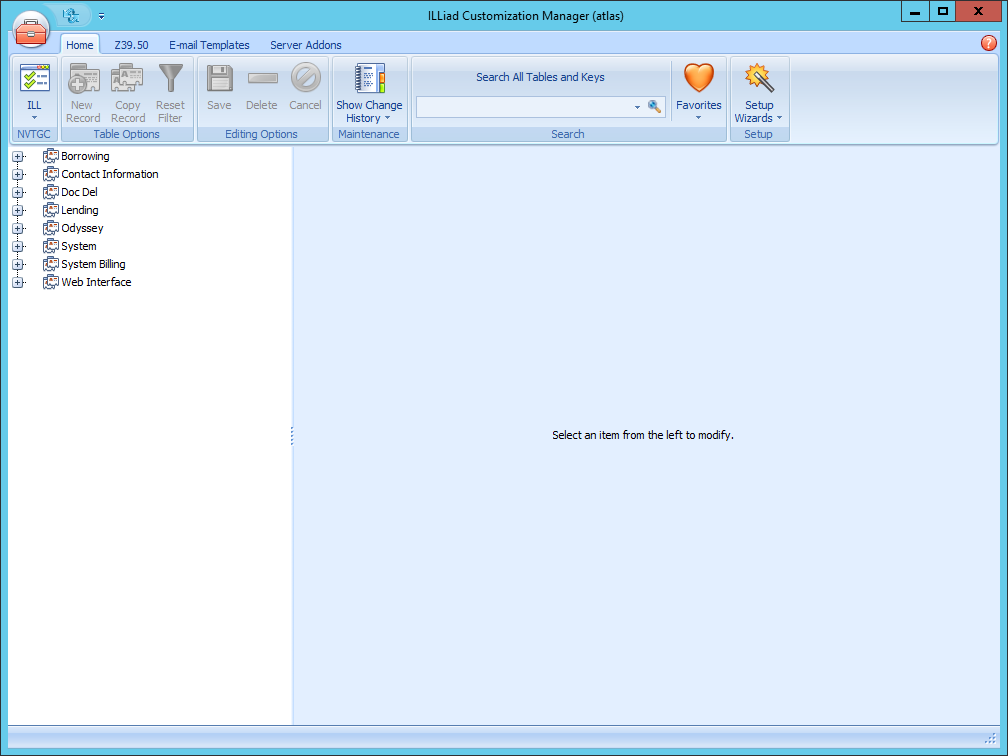 If your experiencing issues connecting, please check the DBC file and ensure it's set as the default.