Filtering allows you to display a subset of the records that meet particular criteria. When filtering is applied, the records displayed are restricted to those that meet the current filter criteria. You can filter data against single or multiple columns, using either quick filtering or the filter builder. The active filters for the grid are displayed at the bottom of the screen along with icons options to temporarily disable the filter, permanently remove the filter or to edit the filter. Filtering criteria does persist for future use. If the filter is intended to only be temporary, be sure to clear the filter before closing the form or tab where the grid is located.
Using the Quick Filter Feature
Use the Quick Filter option to filter by one or more values from selected columns.
Select a column's value from the filter icon (the thumbtack icon next to the column header).
The selected value displays on the grid.
Continue selecting values for the columns until you create the filter you want to use.
The requests in the grid reflect the results of the Quick Filter.
The filter parameters are displayed at the bottom of the form.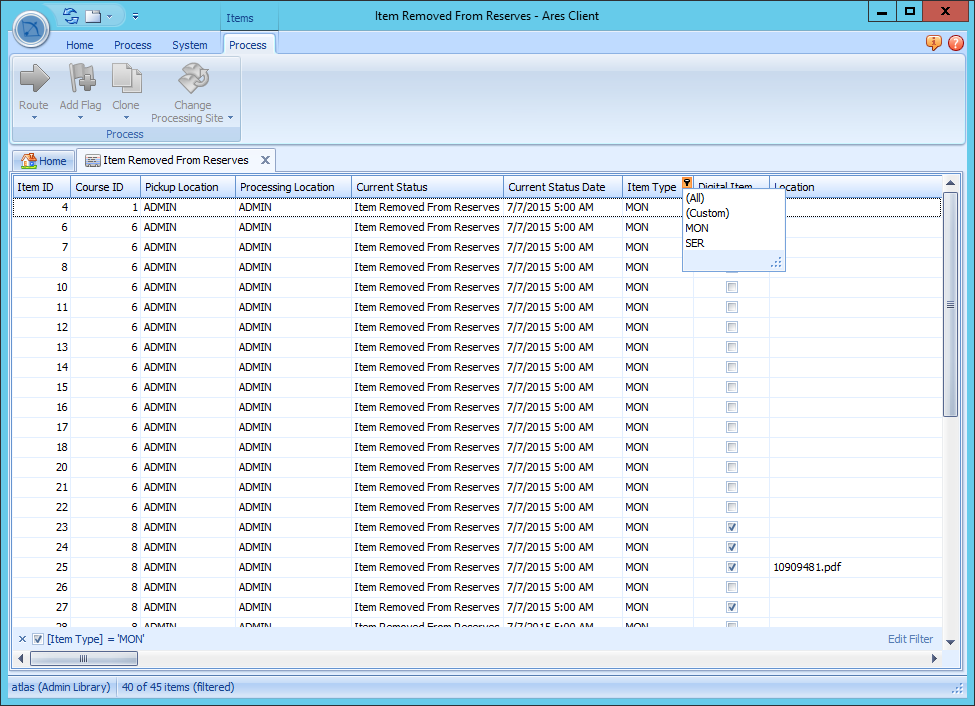 Using the Filter Editor
You can also create a customized filter with multiple criteria using the Filter Editor.
To open the Filter Editor, create a quick filter using at least one criteria and click Edit Filter on the bottom-right of the form.
The Filter Editor will open.
Choose the columns and criteria you want to apply to the filter. Click Apply to run the filter and continue using the Filter Editor. To run the filter and close the Filter Editor, click the OK button.
The requests in the grid reflect the results of the customized filter.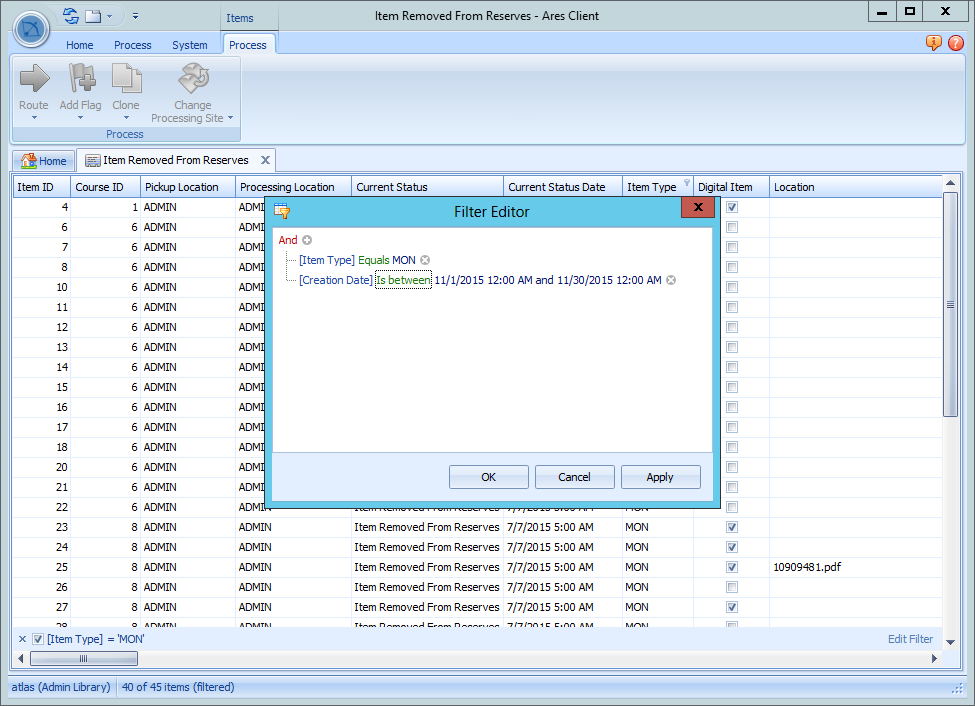 Clearing the Filters
Filters can be cleared temporarily or permanently removed.
To temporarily clear a filter, uncheck the applied filter at the bottom of the grid.
To permanently remove the filter, click the X to the left of the filter criteria.
To return to previous filters, click the down arrow to the right of the filter criteria.
You can also clear a filter by clicking the filter icon in the filtered column's header and choosing (All).