This article reflects some changes/features that are not yet publicly available. Ares v5.0 is in the final stages of testing. Once an official release date has been announced, this message will be updated with more information.
The Instructor and Student Course Tools menu on the Ares web pages contains a Messageboard option that allows Instructors and students to upload messages to the Message Board for the course.
Viewing the Message Board
To view a course's Message Board, click the Messageboard link under the Instructor or Student Course Tools menu.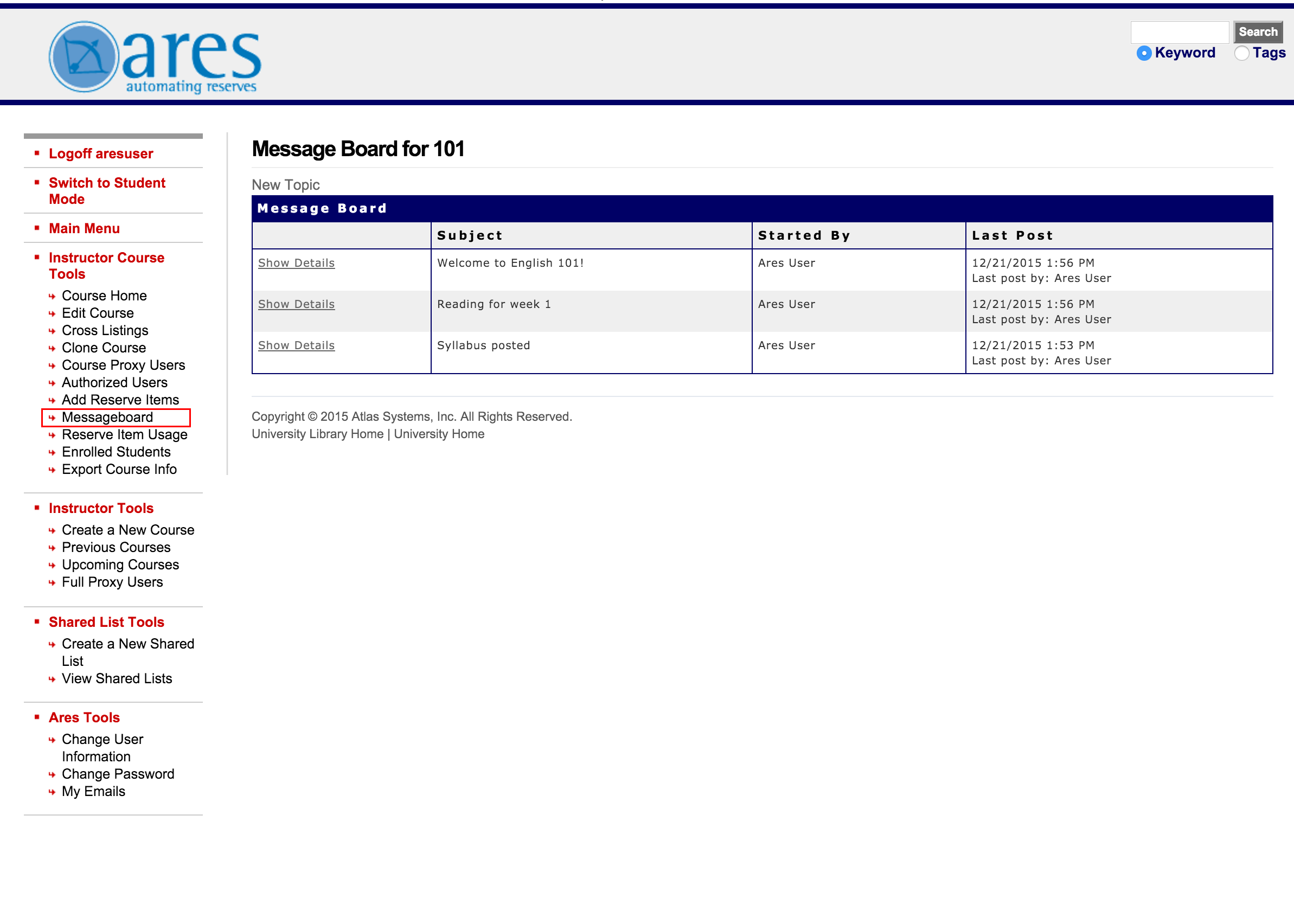 Posting a New Topic
On the Message Board page, click New Topic.
In the New Topic box, type the subject and message for your new topic.
Click Post New Topic. The post will display on the Message Board page for the course.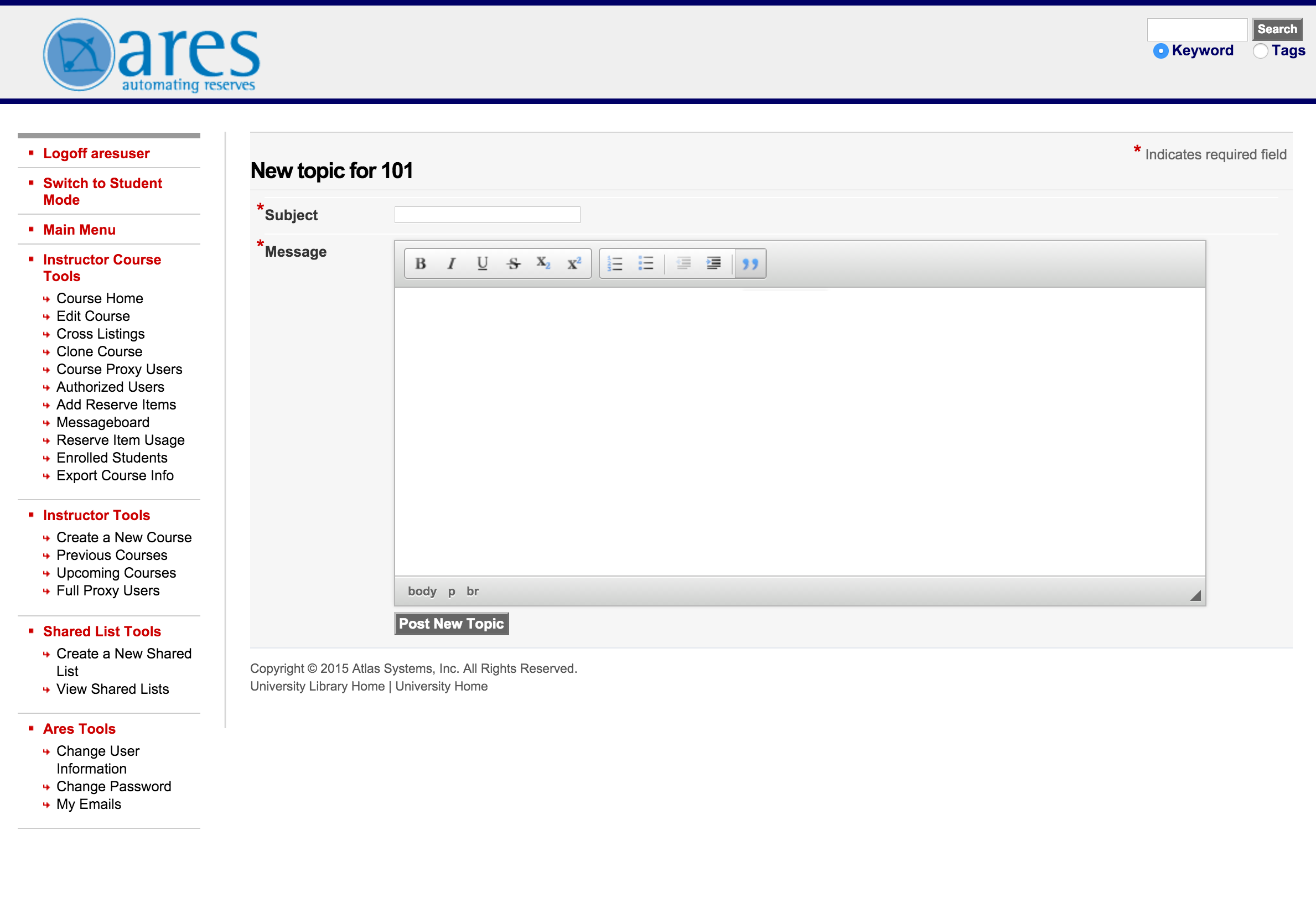 The Message Board displays the User's name (first name and last name) in all topic and reply posts. This is controlled by the DLL and cannot be edited in the Ares web pages.
Formatting
As of Ares 5.0, message board posts are now saved using Markdown rather than HTML. The free text editor for these will still display the formatted text correctly in plain text. All previous message board threads, reply pages, and posts will be converted to the new format during the 5.0 update.
The Html To Markdown Conversion Utility is the command line application responsible for converting HTML content in Ares FreeText items and Message Board posts to the markdown format. The utility is configured through the following parameters:
Verbose - Default (false) - If present, all log output will be written to the console window. If not, only errors will be written to the console window.
Server - Required - The address of the SQL server to connect to.
Database - Required - The name of the database to connect to.
Timeout - The SQL connection timeout in seconds.
IntegratedSecurity - Default (false) - if present, the application will use your Windows account to authenticate against the SQL server. Otherwise, username and password parameters must be specified.
UserName - The username used to log in to the SQL server.
Password - The password used to log in to the SQL server.
ConversionType - Default (ALL) - Defines what tables are converted. Values are [FreeText, MessageBoard, All].
LogChanges - Default (false) - if present, the original values of all converted records will be written to a file names HtmlToMarkdown.Preconversion.log.