Usage statistics and count can be viewed by staff Users in the Ares client and by Instructors on the Ares web pages. Statistics are kept only for electronic items, such as PDFs or web URLs. This number is triggered when a student or Instructor clicks on the "View this item" link on the Ares web pages.
If the AnonymousUsageStatistics key in the Ares Customization Manager is set to Yes, the reserve usage will always display as "All Students viewed this Item."
Reserve Item Usage in the Client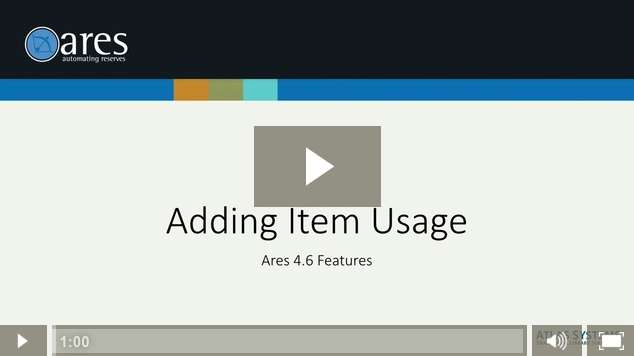 In order to view Item Usage in the Ares client, the Usage Count field must be added to an Item form.
Open an Item form for an electronic Item.
Right-click on any header on the form, then select Customize Layout.
Find the Usage Count field on the list of Hidden Items.
Drag it onto the form where you want it to be.
See Adding or Removing Fields on Forms for more information.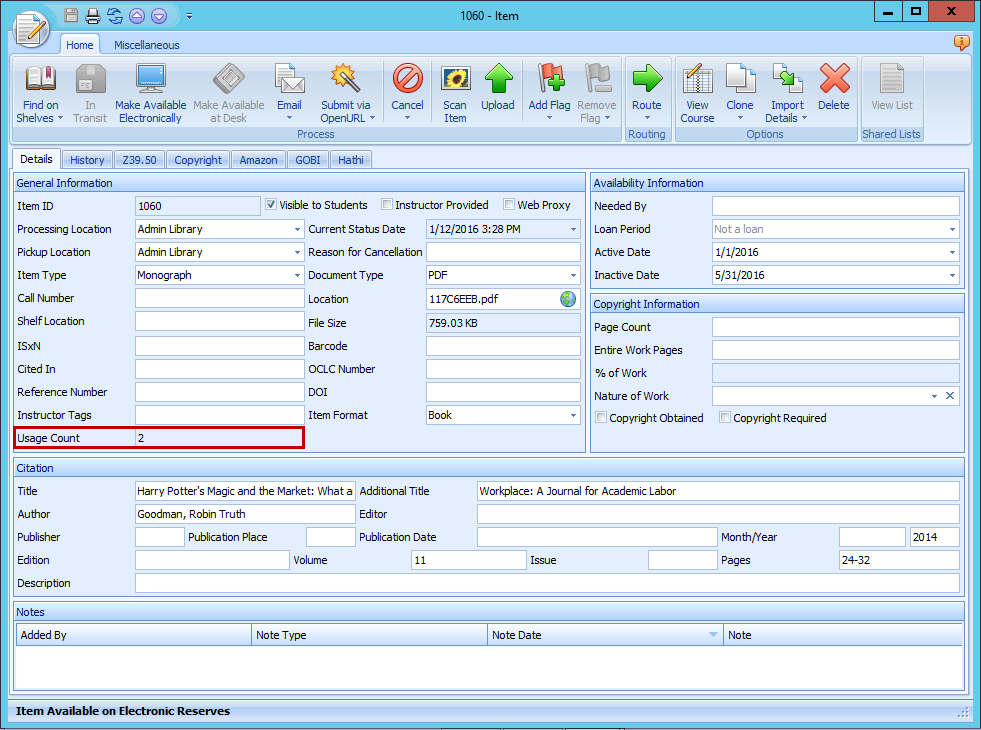 Viewing Reserve Item Usage on the Web
Instructors, Full Proxy Users, and Course Proxy Users can view Reserve Item Usage on a course by course basis. The Usage information is set by the Ares Administrator to be either detailed (the user and ID info is shown) or generic (only the number of views for each item is shown).
From the Main Menu course grid, click on the course you want to track for Reserve Usage.
Click the Reserve Item Usage action on the Instructor Course Tools or Proxy Course Tools menu. The Reserve Usage form opens.
A Reserve Items grid below the Course Details lists each Reserve item along with Title, Author, and Usage.
The Usage column tracks the number of times a Reserve Item has been viewed.
Click Show Detailed Usage on each item to see which students have viewed specific Reserves Items and which students have not.