The Ares system automates library reserve services, provides around-the-clock access to reserves collections, includes integrated copyright and publisher rightsholder management services, and saves time for faculty members and library staff. Ares has become a leading software solution for integrating and managing reserve services across all of the learning environments on campus. The entire suite consists of two main parts, the web interface (instructor and student interfaces and AtlasBI) and the client-side applications that are installed on your machine (Client, Customization Manager, and Staff Manager). All components are included in one package.
For details about Ares, see the videos below. If you would like a tour of Ares, or have a few things you want to chat about, please scroll to the bottom of the page and click the 'Send Email Request for Additional Information' button to send an email to Atlas Systems.
Staff Client
(length: 4min 53sec)
The client provides easy, flexible ways to manage, track, and pay copyright as well as create unique workflows based on your local policies.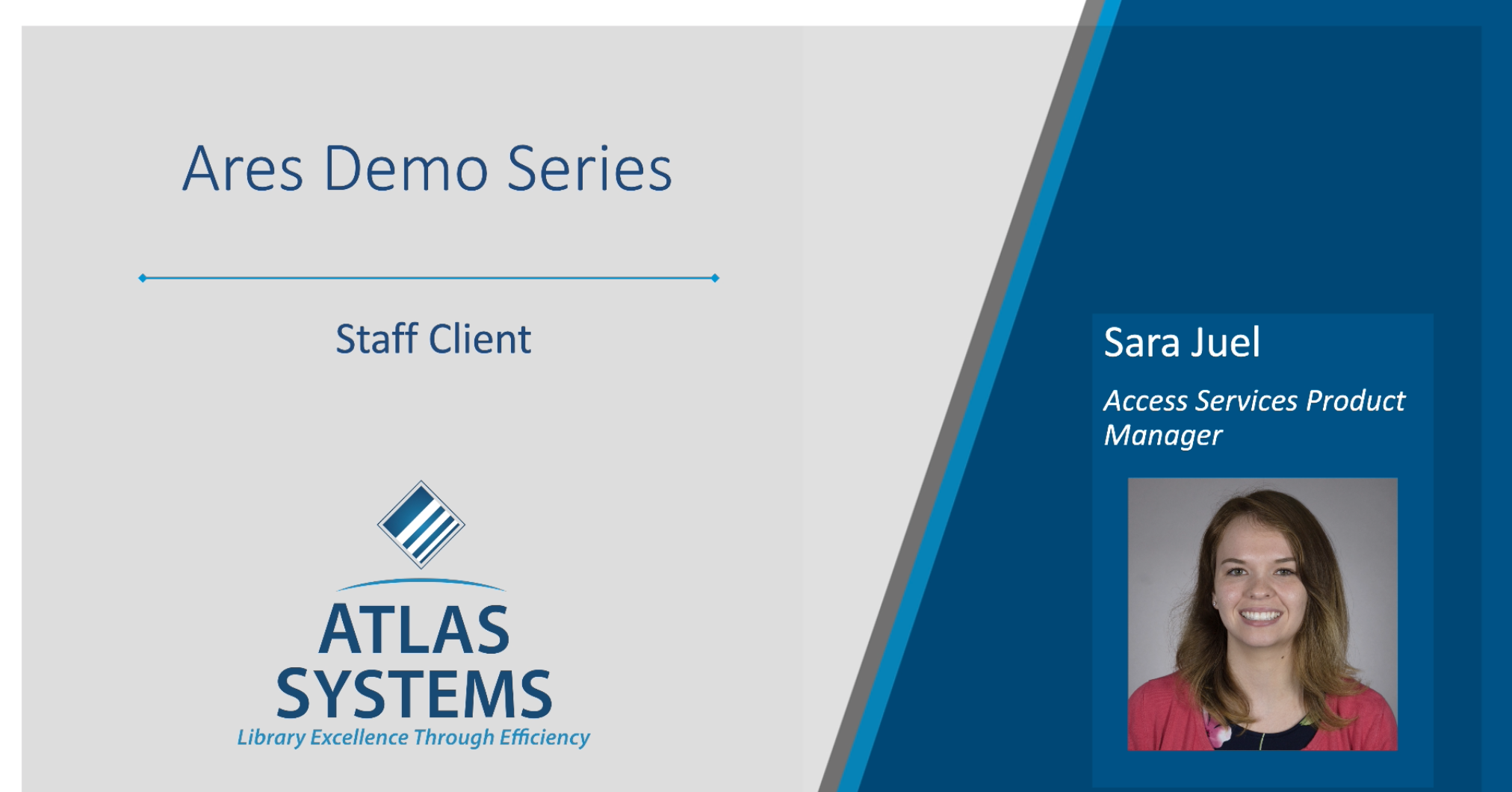 ---
Instructor Web Interface
(length: 3min 51sec)
An interface that allows instructors to request, manage, and track both physical and electronic resources for current and future courses.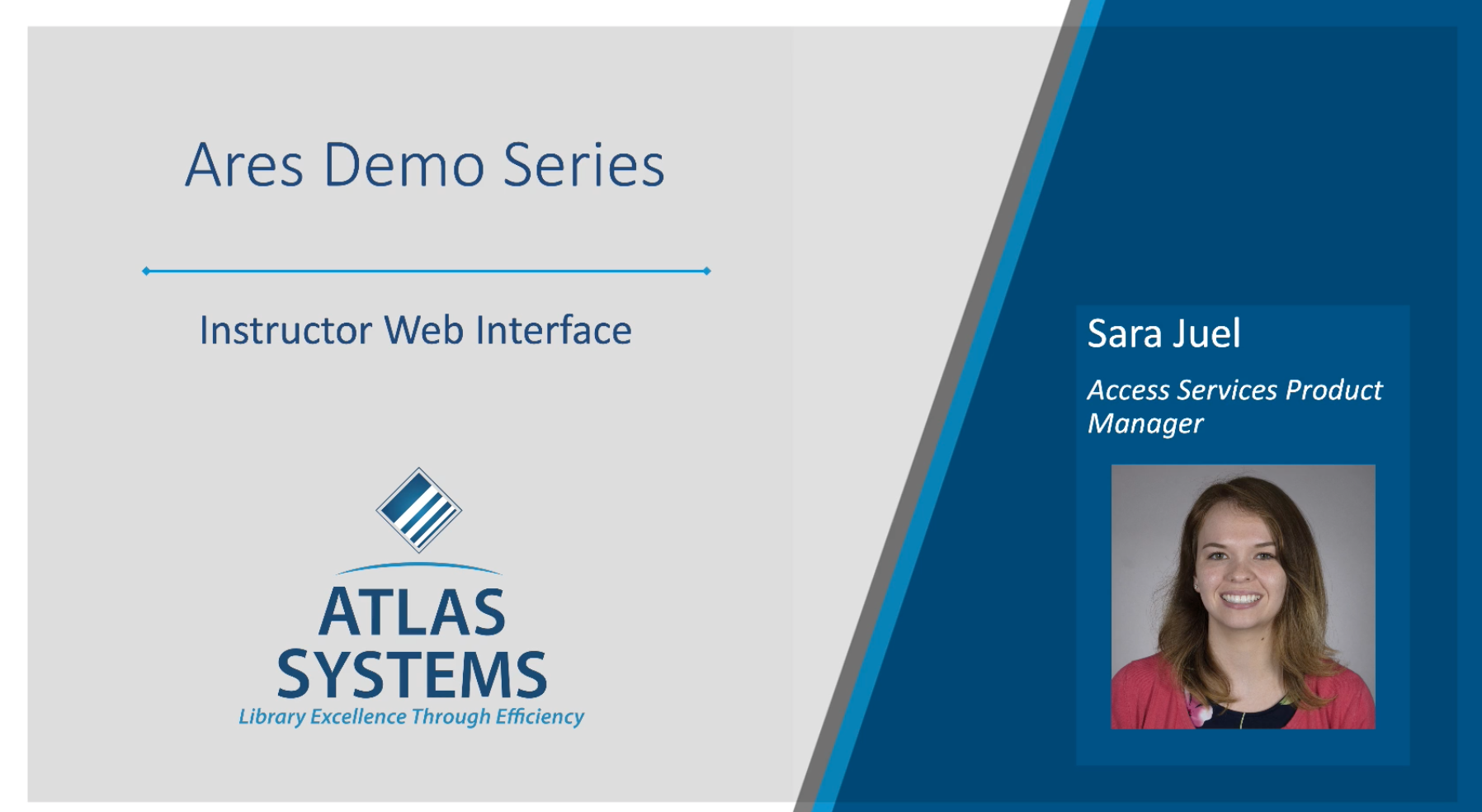 ---
Customization Manager & Staff Manager
(length: 3min 9sec)
The Ares Customization Manager allows you to set up and customize your Ares system settings. The Staff Manager allows you to create staff users, reset passwords, and set permissions.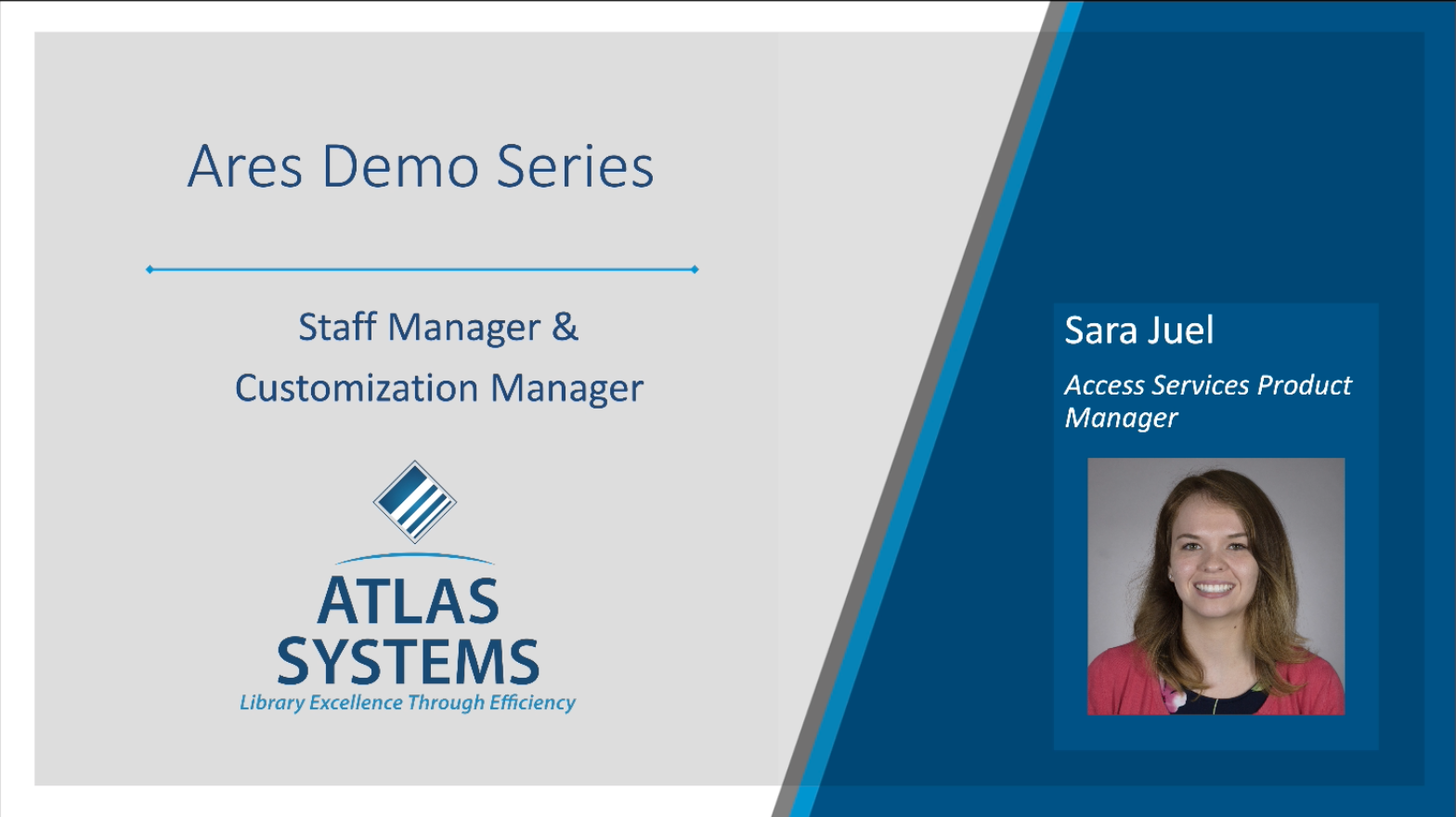 ---
Support After You Implement
(length: 3min 9sec)
The resources included in your package to help you learn, troubleshoot, and customize Ares. We will also show you how to get information on concierge services.