This article contains directions for navigating and using the Atlas Video Training Library.
Navigation Menu
After logging in to http://training.atlas-sys.com, the following navigation menu options will be available across the top of the screen:

Subjects will lead you to a list of topics that are covered by the courses, e.g. email, overdues, etc. You can also access courses organized by the difficulty of the content by selecting the Basic, Intermediate, or Advanced options from this menu.
Products will lead you to a list of courses according to the Atlas product, e.g. ILLiad, Ares, Aeon, ArchivesSpace, or AtlasBI. There is also a General section.
Authors will lead you to a list of courses according to the presenter leading the course.
User will lead you to the list of courses that you have added to your personal playlist.
The Search option (the magnifying glass icon in the menu bar) will open a menu for you to perform a free text search that will return a list of courses related to your query.
Course Pages
Selecting a subject, product, or author will open a new page displaying a list of all the related courses available. Clicking on one of the links in this list will open the course page where you can then view all of the individual videos available for that course: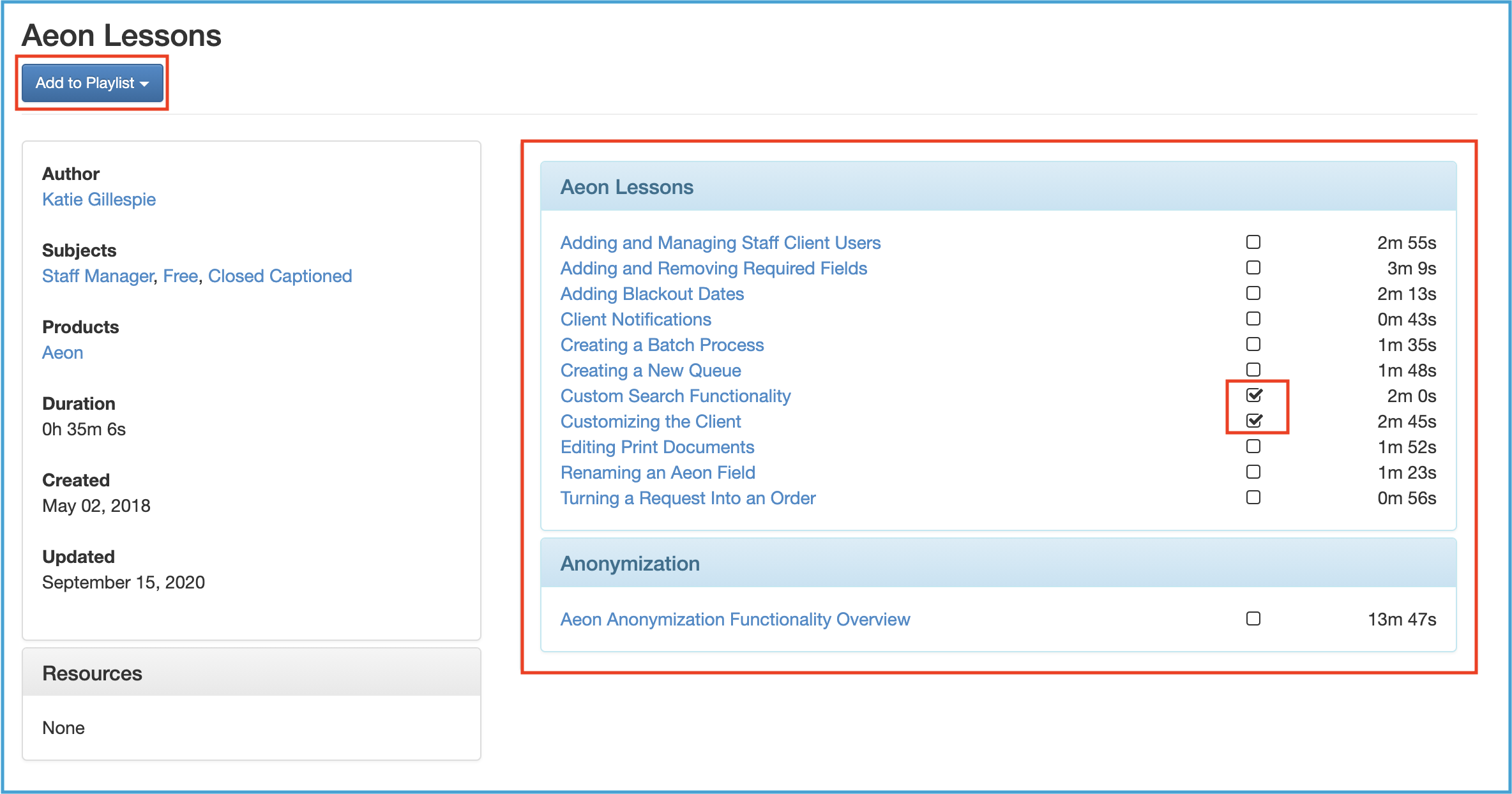 Videos for the course are listed in the right-hand panel.
Clicking on a link to a video will open it for viewing in a separate window.
A check box will display in the list next to a video after you have watched it.
You can use the Add to Playlist option at the top of the page to add a course to your personal playlist, which can be accessed at any time from the User option in the navigation menu.