Adding Conditions
Custom searches can contain several conditions to define the results that display. Condition fields can be chosen from the following ILLiad database tables:
Transactions
Users
Tracking
History
Notes
LenderAddresses
No other tables (such as Notes, ReasonsForCancellation, or Groups) can be used in custom searching. See ILLiad Database Tables for more details about the tables and fields available in the custom search.
Click the + to add conditions to your custom search. Click on the default condition (for example Transactions.TransactionNumber) to view a list of possible values.
To change the condition value, select a new value and click Accept.
To the right of the condition is a green value designator. Change this by clicking on it and selecting a new value.
To the right of the value, designator is a gray field that says <enter a value>. To change this, click and type the value. When applicable, you can also select from available drop-down values.
To clear a line from your search, click the x to the right of the line.
To clear the entire query, click the Clear button.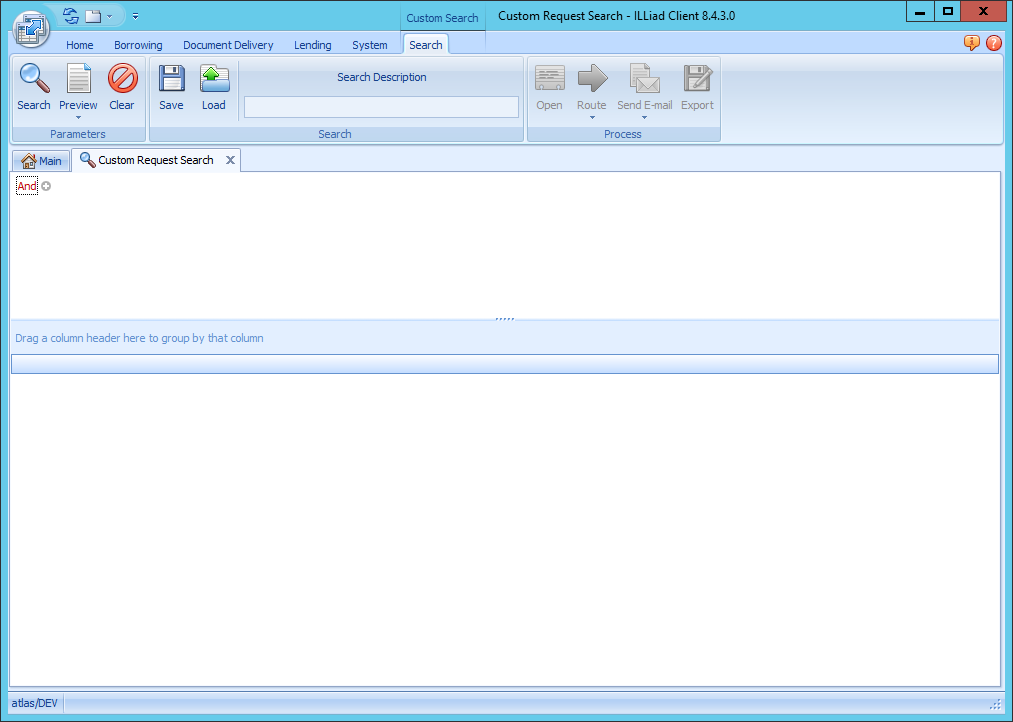 Adding Filters and Groups
For more advanced custom searches, you have the option of using filters and groups.
To add a filter to your query or to change the default filter, click the red And and choose from the list of filters.
To add a group to your query, click And then select Add Group. This will allow you to add a group to your search along with another condition for that group.
Remove a group by clicking And and selecting Remove Group.