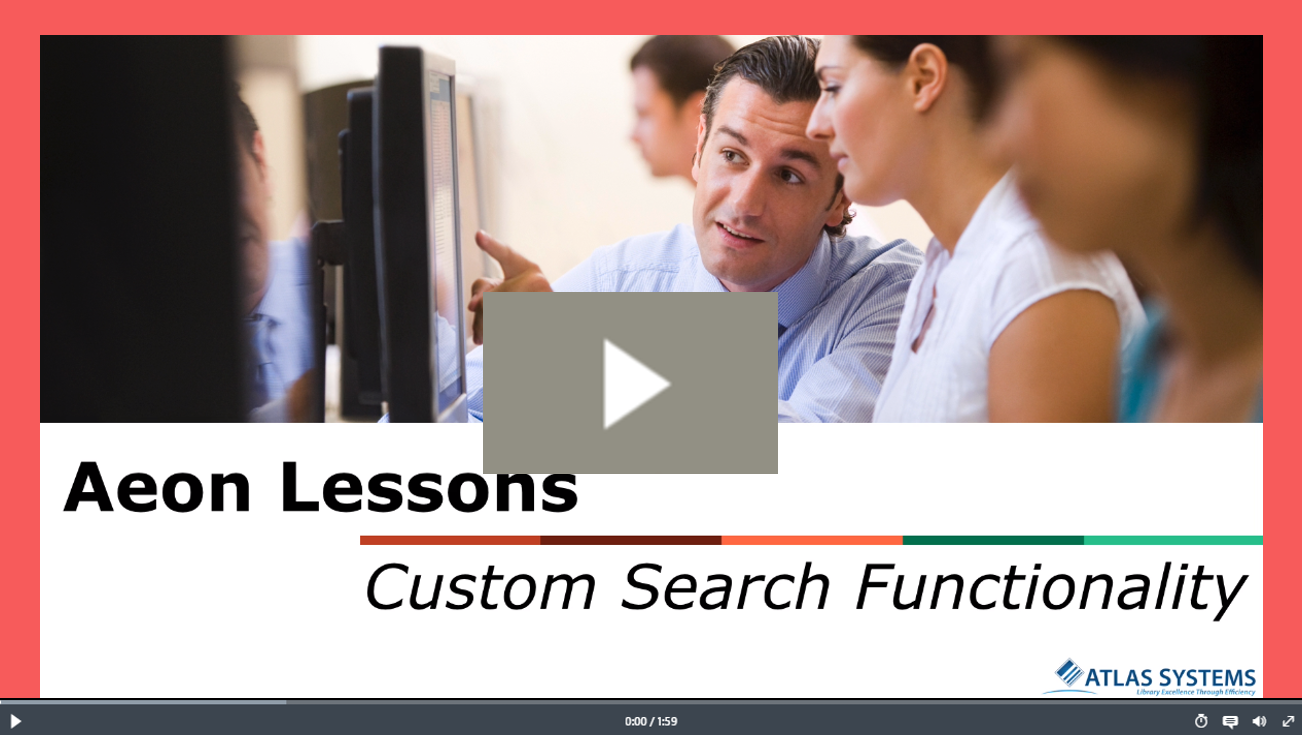 In addition to the basic searches described in Basic Searching, each of the search groups, Request, Users, and Activities, contains a Custom Search feature that allows you to narrow and conditionalize your search.
To access the Custom Search feature, you can click on the word Search under the magnifying glass and select Custom from the dropdown.
Additionally, the Custom Search feature can be accessed by clicking the tiny arrow in the lower right of each search box.
A Custom Search form opens, and here you can enter your search parameters by clicking on the "And" and "+" and choosing your criteria. Click the Search icon on the Search ribbon to run the search and display results. You can also save search queries to load at a later time or to share with other users. Using this feature allows you to narrow and conditionalize your search using search queries and specific database fields. You can also preview your query, save and load your search queries, open requests, and print request slips from the custom search results form.